Smooth Arrival with Thrifty Car Rental at Keflavik International airport.
Hassle-free Pickup
📍Location: Arrivals Area
📞Call us upon arrival: 00354 5157111
Welcome to Iceland! Upon exiting customs, please give us a call using the provided number. Our friendly team member, easily identifiable by the Thrifty jacket and a sign, will swiftly pick you up from the arrivals area. We're genuinely excited to be a part of your Icelandic adventure and are here to ensure it's fantastic from the moment you arrive. See you soon!
Upon Arrival: After customs, call us at the provided number for pickup
Identifying Our Team: Look for our friendly team member in a Thrifty jacket holding a sign.
Swift Service: Our team will swiftly transport you to our rental car center from the arrivals area.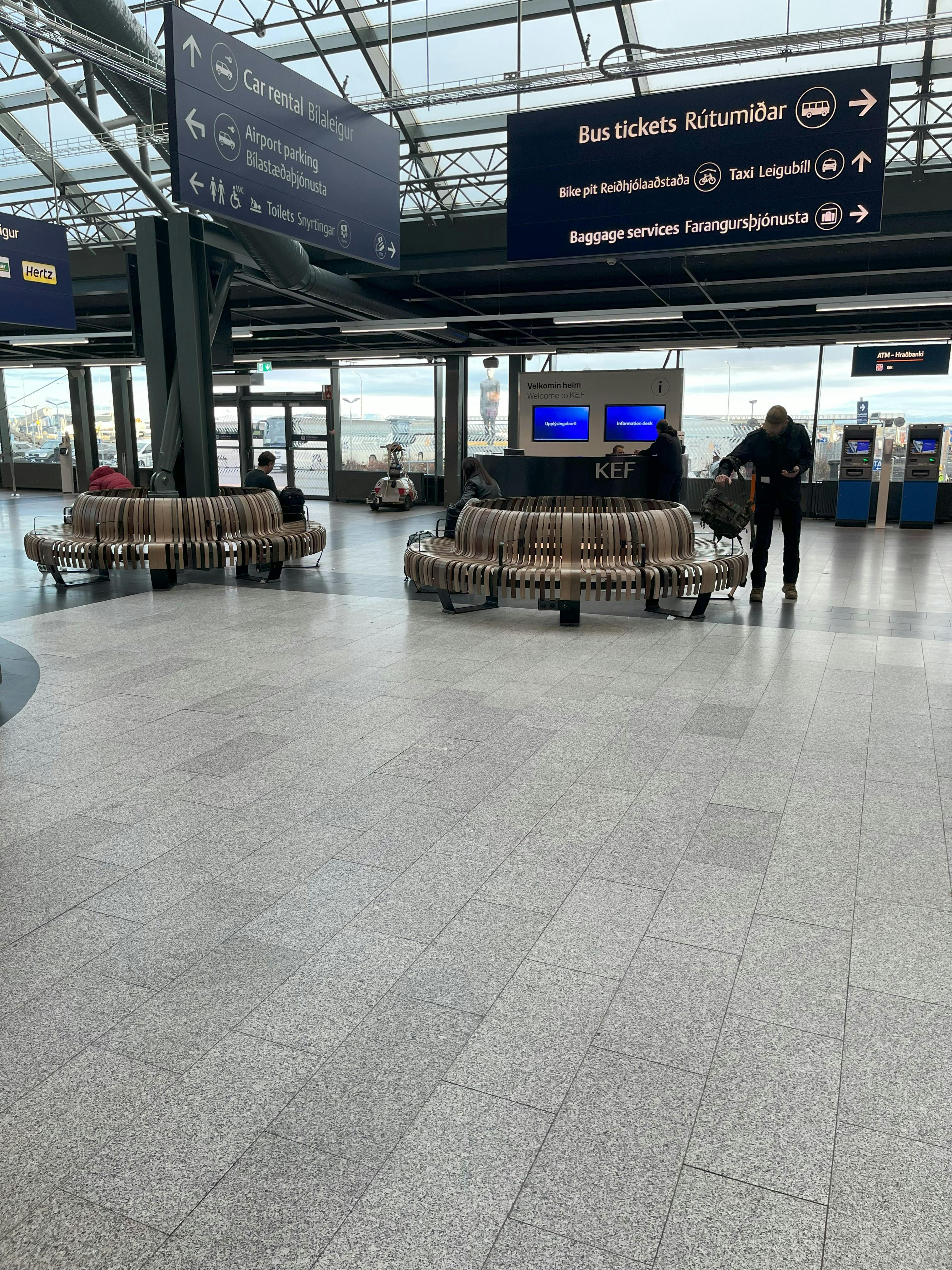 Easy Returns with Premium Protection Package
Hassle-free Returns
Premium Protection Package: Enjoy a hassle-free drop-off with zero excess insurance.
After-Hours Drop-off: Return your vehicle even after hours with our flexible drop-off options.
Convenient Process: Returning a vehicle is simple and stress-free with our Premium protection package.
Convenience During Your Rental
Your Comfort Matters
24/7 Roadside Assistance: Our customer support is available round-the-clock to assist you.
Wi-Fi devices: Rent our pocket Wi-Fi for unlimited internet across Iceland. Connect up to 10 devices via 3G/4G without changing SIM cards or using roaming. Includes Huawei pocket Wi-Fi, charging accessories, and a handy case. Stay connected hassle-free!
You can track our shuttle bus by clicking the button below. The map shows live location of our shuttle bus: